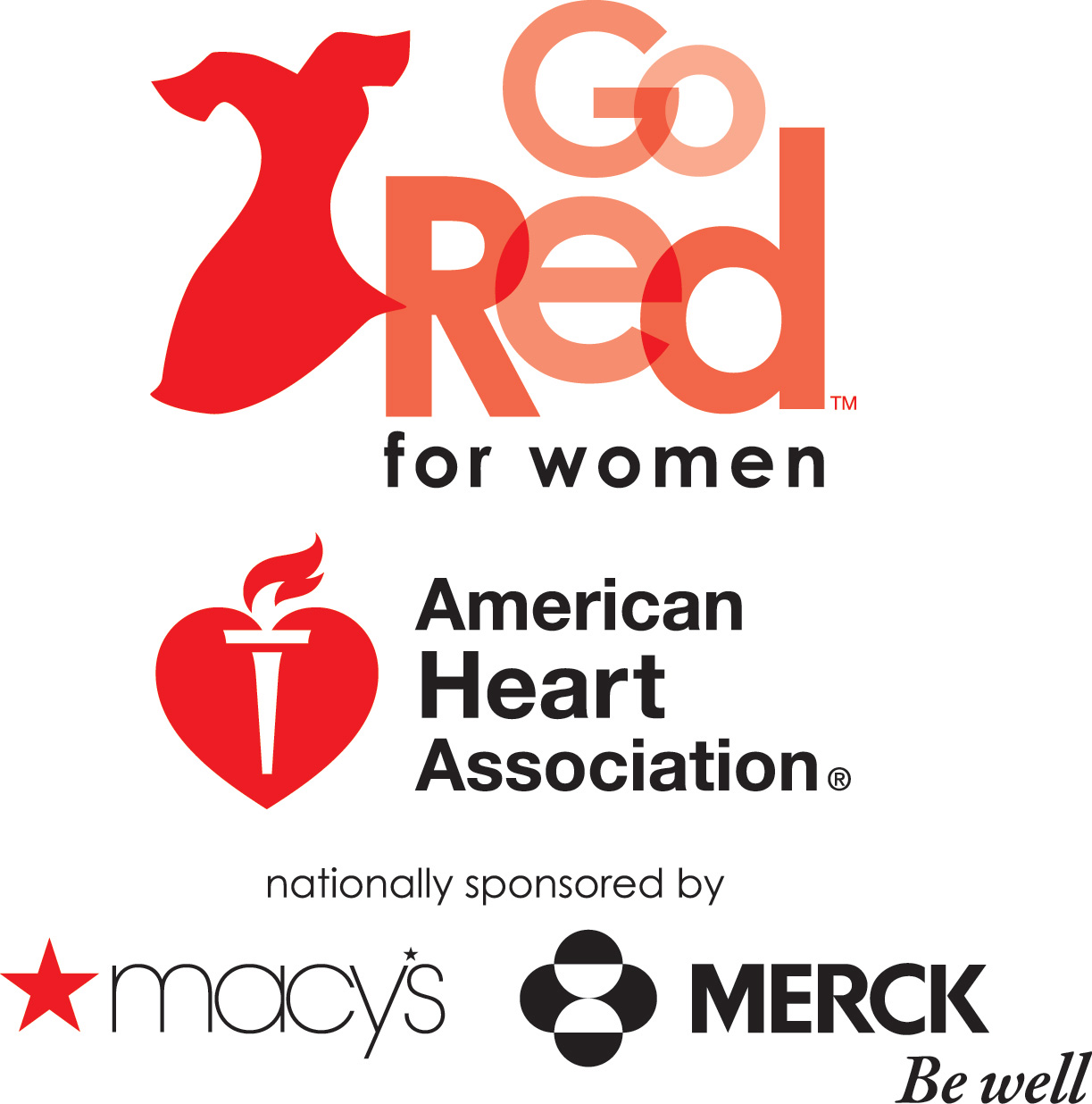 February 1, 2013 marks the American Heart Association, Go Red For Women's 10th Anniversary. Heart disease is the No.1 killer of women, even more so than all forms of cancer!! Every year on the first Friday of February, National Wear Red Day is held to raise awareness of heart disease.
Unfortunately, most women don't realize that the chest clutching fall to the ground heart attack symptoms that we associate with a heart attack, are not the symptoms that most women have. Our symptoms are so different from a man's and each heart attack you have can have different symptoms. http://www.goredforwomen.org/about-heart-disease/symptoms_of_heart_disease_in_women/symptoms-of-a-heart-attack/
Seventeen years ago this April, at the age of 32, I had my first heart attack. The only reason I knew what was happening to me was because my Mama had been battling heart disease herself. The emergency department refused to believe me, but I was persistent, I knew I was having a heart attack.  Fast forward seventeen years and I am about to turn 49, I have had at least 6 heart attacks,  have 6 stents, and have other arteries that we are watching. I know I have more procedures in my future, but I have an incredibly talented cardiologist who listens to me when I tell him I have a blockage.
Some of the factors that increase your risk for heart disease are 1. High Blood Pressure 2. Smoking 3. High Cholesterol 4. Physically Inactive 5. Being Overweight  and  6. Family History.  Yep, I had ALL the risk factors…I now try to keep my blood pressure and cholesterol under control because unfortunately I cant change my family history. My heart attacks are also caused by stress and according to my cardiologist I have "sticky blood". http://www.goredforwomen.org/home/know-your-risk/factors-that-increase-your-risk/
My Mama had a quadruple bypass and we got an additional 10 years with her before she passed away May 10, 2006, from heart disease, at the age of 59. My Daddy also had a triple bypass 5 ½ years ago at the age of 63. Heart disease is sprinkled throughout my family's history and we need to make all women aware of the risk factors, symptoms, and how to SURVIVE heart disease.
I will be wearing RED on February 1st, will you wear RED for me???